Image: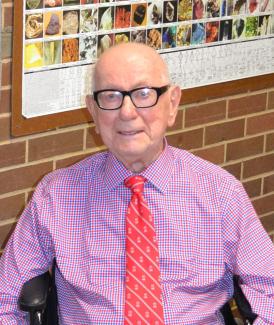 On Saturday (April 30th) the Department of Geology honored Dr. Gilles Allard for his contributions and enduring effect on the Department of Geology and his impact on the countless students that passed through his classroom. The Departments Petrology Laboratory where Allard spent countless hours instructing and mentoring students was dedicated in his honor.
Thank-you Gilles
The Giles O. Allard Petrology Laboratory

Dedicated to Dr. Gilles Allard (BS Montreal, MS Queens, PHD John Hopkins)

"A world-class economic geologist famous for his field work in Canada, Brazil, and Georgia. A recipient of numerous prestigious awards and many professor of the year awards for his mentoring of students and generous philanthropist."